Our staff has a passion for pets: your pets, their pets and the community's pets and its wild creatures, too. Many of our staff donate their time and expertise to New Mexico animal welfare and educational organizations.
Our veterinarians are graduates of Colorado State University's College of Veterinary Medicine and Biomedical Sciences, internationally recognized for its research and clinical programs and top ranking among the country's veterinary programs.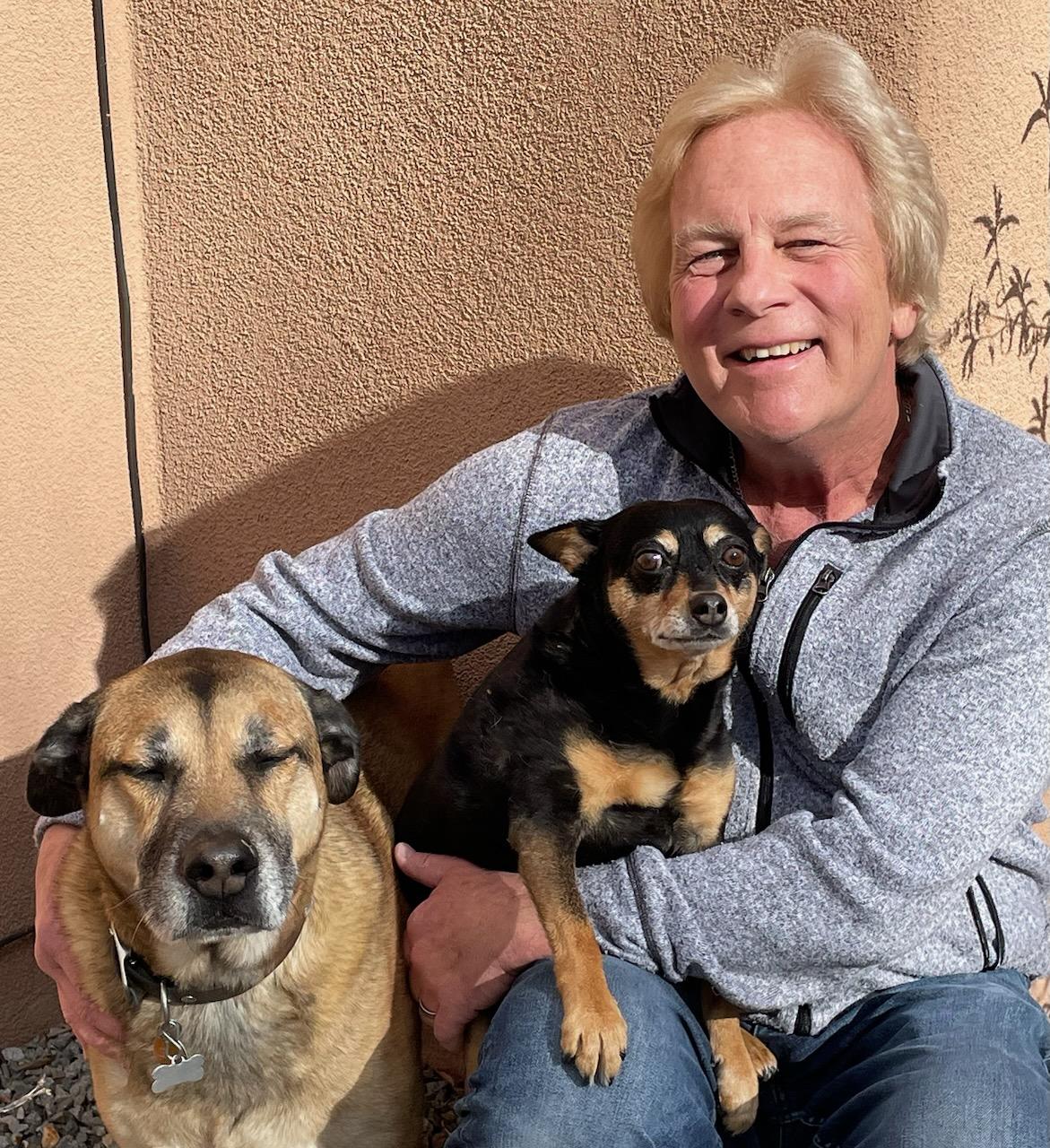 Brent Parker
DVM
Education
Dr. Parker obtained his undergraduate degree in biology at UCLA in 1981 and earned a teaching credential at UCLA in 1982. He received a master's degree in parasitology from the University of New Mexico in 1984 and graduated from Colorado State University College of Veterinary Medicine and Biomedical Sciences in 1988. He completed a post-doctoral internship in medicine and surgery at the New Haven Central Veterinary Hospital in Connecticut in 1989 before returning to Santa Fe in 1990.
Experience
Dr. Parker considers himself a solid general practitioner, willing to examine and treat any pet, yet appreciates the importance of referring pets to board-certified specialists when indicated. He is certified in the Penn Hip method of evaluating dogs for hip dysplasia. He has advanced training and experience in care and medical treatment of pets other than dogs and cats, including birds, reptiles, rabbits, ferrets, and other small mammals.
Dr. Parker has been an avid member of the New Mexico Veterinary Medical Association, serving as its president in 2003. He is a member of the Association of Avian Veterinarians.
Personal
Dr. Parker and his wife Nancy love and care for their eight parrots, three dogs, three cats, three horses, and a sweet Donkey named Pepita. Dr. Parker enjoys bicycling, cooking, and gardening.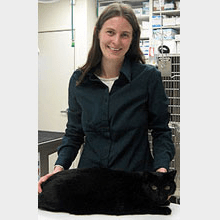 Jennifer Kendrick
DVM
Dr. Jennifer Kendrick joined our staff in 2008. She obtained her undergraduate degrees in microbiology and biology at Colorado State University before going on to earn her DVM, also from Colorado State University.
Jennifer enjoys working with dogs and cats and has a genuine passion and gentle compassion for all her patients. She also has a special fondness for exotics. She enjoys working with small mammals and reptiles and is a member of the Association of Exotic Mammal Veterinarians as well as a member of the Association of Reptile and Amphibian Veterinarians.
In her spare time, Dr. Kendrick enjoys juggling, reading, and hiking. She currently shares her home with guinea pigs, geckos, and a frog.